If you are unfamiliar with garage doors, you will have a hard time imagining what garage door struts are without any information. However, garage door struts are actually one of the most visible parts of a garage door.
They are what you would call hard reinforcements that prevent a garage door from bending or breaking. They are the magic behind garage doors opening and closing smoothly. Struts are easily visible in the middle of a garage door as they stand out like a spine. However, they are also found at the top and bottom depending on the size of the garage door.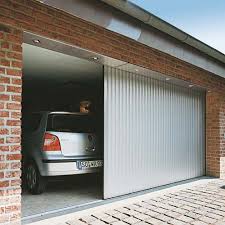 Unlike the other parts of a garage door, struts are not easily damaged, unless if they were repeatedly hammered with a heavy instrument, which never happens. But if your struts do get damaged, just know that you can always have them replaced. Just make sure to contact a garage door specialist in your area. This shouldn't be a problem if you live in a large city, where you can easily find many repairmen competing for your business.
Just like anything else, not all of them are created alike, and there are professionals that are better than others from everything from skills, customer service, honesty, and price. Since there are websites like Yelp that publish reviews on different local businesses, you should start looking for a garage repairman there.
You can easily spot the good ones since they are often found at the top of the search results on Yelp. Talk to at least three highly-rated professionals before settling for one. More than the price, ask about their work guarantee. Will they offer to redo a job if it happens to be their fault? You would be surprised, but there are people who actually do not redo a job even if it's sloppy.